7/1 5:30 – 9pm La Alma Connection Art Celebration Block Party and Parade
Presented By: Arts Street, 1079 Osage Street, Denver 80204
7/1 6pm Hazel Miller in Concert
The Emporium, 200 Perry St, Castle Rock 80104
7/1 6:30 – 8:30pm First Friday Music Series
Southwest Plaza Mall
7/1, 7/13  6:30pm Jazz in the Park
Highlands Ranch Swing Shift, 9370 Ridgeline Boulevard Highlands, Littleton 80129
Join Swing Shift for a free concert! This series of free summer programs will include various swing and big band music.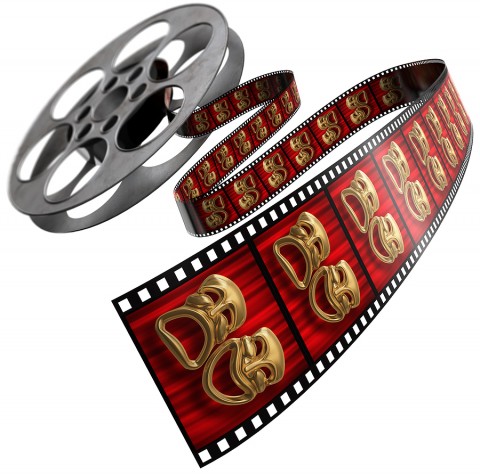 7/1, 7/8, 7/15, 7/22, 7/29 8:30pm Little Man Ice Cream: Flick Fridays With Double-Feature
Little Man Ice Cream, 2620 16th St., Denver
7/1 Finding Nemo & Jaws
7/8 Up & The Wedding Singer
7/15 Minions & Almost Famous
7/22 Zootopia & The Breakfast Club
7/29 Saturday Night Fever & Special Disco Night follows
8/5 YouTube Night Special- Adult only review
8/12 The Sound of Music & Marx Bros. Duck Soup
8/19 The Wizrd of Oz & Hairspray
8/26 Annie & Fame
9/2 big Hero & The Blues Brothers
9/9 Fiddler on the Roof & special performance prior to the show with Mia Herlinger
9/16 Kung Fu Panda 3 & My Cousin Vinny
9/23 Home & Strictly Ballroom
9/30 E>T> & Little Miss Sunshine
7/1, 7/14, 7/16, 7/21, 7/28 7pm Summer Entertainment Series At Clement Park
Clement Park, near the corner of Bowles & Pierce, Littleton
7/1 Red, White & YOU featuring Was Park Band
7/14 Groove nation Orchestra
7/16 Denver Municipal Band Wind Festival 6pm
7/21 Atomga
7/28 My blue Sky
8/4 Music-Go-Round Youth Showcase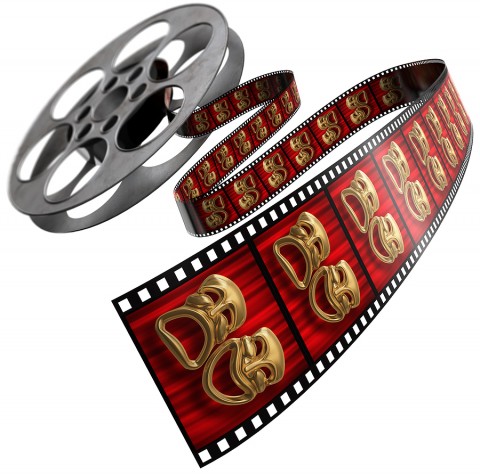 7/1, 7/8, 7/15, 7/22, 7/29 7pm Loveland: Free "Movies on Main" Film Series
Promenade Shops at Centerra, 5971 Sky Pond Dr., Loveland
7/1 Hotel Transylvania
7/8 Home
7/15 The Good Dinosaur
7/22 Kung Fu Panda
7/29 Cinderella
7/1 First Friday Art Walks
First Friday Art Walk – Opening Reception for Why Not Niwot? 2016
5:00pm-8:30pm
Niwot, CO
Join us for our First Friday Art Walk, kicking off the People's Choice voting for Why Not Niwot? 2016
Voting begins on the 6th and continues through May 30th
Why Not Niwot? is an art exhibition celebrating the uniqueness of Niwot
See more at: http://niwot.com/events/first-friday-art-walk-2#sthash.BfydYKs8.dpuf
Art District on Santa Fe – Artify Your Brain. See, taste and feel the energy that is Denver's Art District on Santa Fe
Belmar Block 7 Art District – Block 7 will feature four artist–owned working studios, a photographic school and a gallery showcasing a wide range of artwork by local artists. (Located in the Belmar City Center in Lakewood.)
Golden Triangle Museum District – Meet the artists, see new exhibitions, shop for local art and get inspired at the galleries open on First Friday. The neighborhood is also home to the Denver Art Museum, Clyfford Still Museum, Kirkland Museum, Denver Firefighters Museum and the Byers–Evans House Museum with Plein Air art on display.
Navajo Street Art District – Stroll the district tucked away in the Lower Highlands area of Denver, home to amazing galleries, great performance art and ample parking. Join us for Day of the Dead celebrations. It's truly one of the best little Art Districts in town to experience art!
Old South Gaylord & South Pearl – Take time to visit these two neighborhoods south of downtown Denver; both are home to many artist's studios and galleries, along with one–of–a–kind shops and restaurants.
RiNo (River North Art District) – Tour the district "Where art is made!" RiNo is home to creative businesses and more than 60 galleries and studios and 150 artists including painters, media artists, sculptors, photographers, illustrators, designers and furniture makers.
7/1, 7/8, 7/15, 7/22, 7/29 Aurora Pools
Aurora Poos Aqua Vista, Meadows Hill, Parklane, Pheasant Run and Village Green.
Fridays are free days for all ages.
7/1, 7/8, 7/15, 7/22, 7/29 5-8pm Clyfford Still Museum
1250 Bannock St. Denver 80204
7/2 Denver Art Museum
DAM, 100 W. 14th Ave. Pkwy., Denver 80204
http://www.denverartmuseum.org/
7/2 9:30am Vintage Baseball Game
Wolff Run Park, 4705 W. 76th Ave.
Westminster Lightning Bolts vs. Central City Stars in an 1870s style baseball game. This fun-filled morning is free to the public. First pitch is 10 a.m. and lunch is available for purchase.
For further information please contact Westminster Historical Society, Phone: 303-426-5279
7/2 9 – 10am School of Snakes
Standley Lake
While snakes have been villainized both in folklore and in pop-culture, we'll learn about why these creatures are important to us through games and activities. You'll also get to meet a live snake from the Standley Lake Nature Center! Join us for some slithering fun. All ages must register for this class. Park day entrance fee or pass required. Class is free! All ages but children must be accompanied by an adult. Limited to 15 spaces.
For further information please contact Sully Tun Ake, Phone: 3036582790
7/2 – 7/4 10am Cherry Creek Arts Festival
Cherry Creek
7/2, 7/9, 7/16, 7/23, 7/30 5 – 7pm Rock Your Summer
Outlets at Castle Rock, 5050 Factory Shops Blvd.
Outlets at Castle Rock is proud to partner with the Littleton School of Rock, along with many other local bands, for a Free Summer Concert Series! The concerts will begin July 2nd and occur every Saturday from 5-7pm through August 13th. Join us as we "Castle Rock It" in the courtyard outside of Under Armour.
July 2, 2016 School of Rock
July 9, 2016 Dotsero
July 16, 2016 Paisley Park (Prince cover band)
July 23, 2016 Fab 4 (Beatles cover band)
July 30, 2016 School of Rock
August 6, 2016 New Sensation
August 13, 2016 School of Rock
7/2, 7/3, 7/9, 7/10, 7/16, 7/17, 7/23, 7/24 Meet in the Street
Presented By: Downtown Denver Partnership, Inc., 16th Street Mall – Pedestrian Mall
Meet in the Street is a excellent opportunity to reimagine the Mall by experiencing it in new and exciting ways. Unique experiences await at every turn including more than 10 expanded patio cafes, fitness classes, arts and cultural programming, live music and more!
Each weekend will bring something different, so be sure to make the Mall your "go to" destination this summer. Best of all? Meet in the Street is family-friendly and FREE!
7/2, 7/9, 7/16, 7/23, 7/30 6:30 – 8:30pm Orchard Town Center concerts
Orchard Town Square, Westminster
7/2 Hot Lunch
7/9 Fab Four
7/16 Under a Blood Red Sky
7/23 Soul School
7/30 The Long Run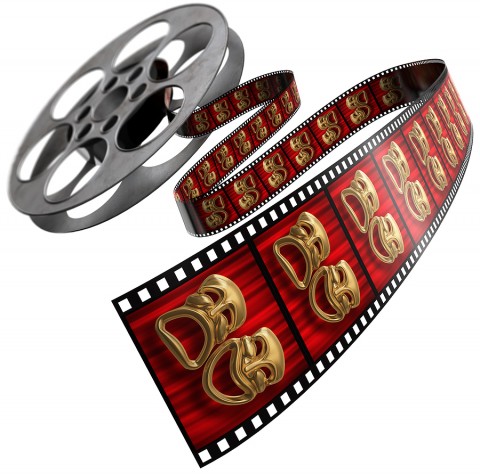 7/2, 7/9, 7/16, 7/23, 7/30 dusk Take Off With Free Summer Movies at Skyline Park
Skyline Park, 16th & Arapahoe, Denver
7/2 Pitch Perfect
7/9 Minions
7/16 Finding Nemo
7/23 Star Wars: The Force Awakens
7/30 The Goonies
8/6 Grease
7/3 7pm Stars & Stripes Express Fest
Presented By: Union Station, 1701 Wynkoop Street, Denver 80208
All-aboard Denver Union Station's second annual Stars & Stripes Express Fest! To celebrate America, we've doubled the size of the Terminal Bar patio! Come and enjoy live music, family-friendly entertainment, and Colorado's finest brews. The event is free and open to the public! Sponsored by Alpine Bank.
7/3 Denver Museum of Miniatures, Dolls, and Toys
1880 Gaylord St, Denver 80206
$1 suggested donation.
7/3, 7/10, 7/17, 7/24, 7/31 City Park Jazz Summer Concerts
City Park, Bamd stamd by the pavilion on Ferril Lake
7/3 Ritmo Jazz Latino
7/10 Heavy Heavies
7/17 Selina Albright
7/24 Super Collider with Erik Deutsch
7/31 Imagine
8/7 Chris Daniels & the Kings with Freddi Gowdy
                                           Happy Birthday America!
7/4 8 – 11am Fishing Derby
City Park Lake, 10475 Sheridan Blvd. Westminster
Bring the family & fishing poles to City Park to kick off your Independence Day! Prizes for kids and BBQ lunch for all.
7/4 7 – 9pm Summer Concert – Nacho Men
Westminster City Park, 10475 Sheridan Blvd.
This free concert is presented by the City of Westminster, North Metro Arts Alliance, The Scientific Cultural Facilities District and Premier members Federal Credit Union. Bring a lawn chair or blanket. Food available for purchase or bring a picnic. Fireworks follow the concert. For further information please contact City Park Recreation Center Phone: 303-460-9690, ext.1
7/4, 7/11, 7/18, 7/25 5 – 8pm Prospect Sound Bites
Presented By: Prospect New Town, Downtown Prospect Park, Longmont 80504
Free Music & Food Truck Event at the Downtown Park in Prospect New Town, Longmont Colorado.
Dozens of food trucks and live music from bands such as Hazel Miller, FACE, Arcoda & more!
7/5 4pm  Children's Museum-Target Tuesday
2121 Children's Museum Dr., Denver
7/5, 7/12, 7/19, 7/26 7 – 8:30pm Concerts at the Crescent on Tuesdays
Crescent Amphitheater
7/5 Blues brothers
7/12 Buckstein
7/19 Mr. Jajestyk's Track Revival
7/26 Syndicate
7/6, 7/13, 7/20, 7/27 Performances in the Park – Puppets & Things on Strings
Anderson Park, 4355 Field St. Wheat Ridge 80033
7/6 10 – 10:45am Puppets & Things on Strings
7/6 6:30 – 8pm Pan Jumbies (steel drum band)
7/13 10 – 10:45am Beth Epley (comedian)
7/13 6:30 -8pm The Average German Band (waltzes, polka)
7/20 6:30 – 8pm Pink Hawks (Afro-pop jazz orchestra)
7/27 10am – 10:45am Eric West (Music for Kids)
7/27 6:30 – 8pm Rachel & the Ruckus (High Altitude Melodic Blues Rock)
7/6, 7/13, 7/20, 7/27 7 – 9pm Bands on the Bricks
Downtown Boulder, 1301 Pearl Street, Boulder 80302
From oldies to alternative and everything in between Bands on the Bricks is Boulder County's premiere outdoor summer concert series taking place in the heart of Downtown Boulder on the one-and-only Pearl Street Mall. A not-to-be-missed summer tradition with 10 weeks of free concerts. Featuring an outdoor beer/wine/margarita garden starting at 5:30 pm every Wednesday night.
7/6, 7/20, 7/27, 8/3  Littleton's Free Historic Museum Concert Series
Littleton Historic Museum, 6028 S. Gallup St., Littleton
7/6 Tuesday Night Blues Band
7/13 Double Bill's
7/20 The ThreadBarons
7/27 Tuesday Night Blues Band
8/3 Emily Stills Jazz
7/6, 7/20, 7/27 6:30pm Northglenn's 2016 Summer Concert Series
E.B. Rains Jr. Memorial Park, west side,11801 Community Center Dr.
7/6 Nokuthula
7/20 Mas Hipsteria
7/27 Ciizen Dan
8/3 North Boulder Underground
8/10 Mary Louise Lee Band
7/7, 7/14, 7/21, 7/28 6:30pm Sounds of Summer Concert
CityCenter Englewood Amphitheater, 1000 Englewood Parkway, Englewood 80110
7/7 17th Avenue Allstars (a cappella)
7/14 Soul X (Current Top 40, blues, Motown, Funk)
7/21 Mile High Big Band
7/28 Hazel Miller Band (Jazz, blue, R&B)
7/7, 7/14, 7/21, 7/28 6:30pm Highlands Ranch Summer Concert Series
Highland Heritage Regional Park, University & Quebec, Highlands Ranch (no dogs or glass)
7/7 Tripping Griswolds
7/24 No Visible Flaws
7/21 Fab 4
7/28 The Long Run
7/7, 7/14, 7/28 6:30pm Stapleton MoJaBlu Concert Series at Northfield
Conservatory Green in Northfield, 49th Pl. and Valentia St, north of Macy's
7/7 Hot Lunch Band
7/14 Dotsero
7/28 SuCh
8/4 The Samples
7
/7, 7/14, 7/21, 7/28 6 – 8pm Sounds Of Southlands Every Thursday
Southlands, E-470 and Smoky Hill Road, Aurora
7/7 The Long Run
7/14 Hazel Miller
7/21 Was Park
7/28 Kory Brunson
8/4 Message in a bottle
8/11 Chris Daniels and the Kings 30 — The Long Run, July 7 — Under A Blood Red Sky, July 14 — Hazel Miller, July 21 — Wash Park, July 28— Kory Brunson, August 4 — Message in a Bottle and August 11 — Chris Daniels and the Kings.
7/7, 7/13, 7/21, 7/28 6:30 – 8pm Aurora's Free Thursday Night Summer Concert Series
7/7 Hazel Miller at Meadowood Park
7/14 Pan Jumbies at Meadowood Park
7/21 Chris Danels and the Kings at Aurora Municipal Center
7/28 6 Million Dollar Band at Aurora Municipal Center
7/7, 7/14, 7/21, 7/28 7 – 8:30pm Arvada APEX Hosts Free Summer Concert Series
McIlvoy Park
7/7 Dixie Leadfoot and The Chrome Struts
7/14 The Airstocates Band
7/21 Lois Lane and The Super Cowboys
7/28 The Rendition Band
7/29 John Denver Tribute Show
8/5 Josh Blackburn
8/12 Sould Sacrifice
8/19 Brandon Sipes
8/26 The Skean Dubh Band
7/8 5 – 8pm Downtown After 5
Community-wide Events Downtown Events Music and Festivals
Come Relax Downtown as select Fridays this Summer will come alive from 5-8pm. Enjoy live Music, craft beer, cocktails & themed food trucks, or checkout work by local artisans, pick up specialty gifts and enjoy living painting presentations.
7/8 12noon – 4pm Four Mile Historic Park
715 S. Forest St. Denver 80246
Take a tour of the Four Mile House Museum, check out historic demonstrations, explore our 12-acre grounds, sample a treat from our summer kitchen, and greet our farm animals. Tours are at 12:30, 1:30, and 2:30pm and are first come, first served. We'll be offering our Hay Bales & Tall Tales story time from 12:00-1:00 pm.
7/9 6 – 9pm Saturday in the Park with Colorado Honor Band
Denver Performing Arts Complex – Sculpture Park, 1400 Curtis St. Denver 80204
7/9 4:30 – 10pm 2nd Saturday Street Festival
Presented By: Historic Olde Town Arvada, 7307 Grandview Ave., Arvada 80002
Summer evenings in Olde Town Arvada will again come to life at the upcoming 2nd Saturday Street Festivals, presented by Historic Olde Town Arvada. July's event features live music from local favorites Chris Daniels and the Kings, Arena Rock All Stars and The Reformers! Plus, our festival includes delicious food, fun vendors to browse and beer and wine available for purchase. Plus, as a fun, family-friendly event, we have lots of entertainment and activities for kids!
7/9, 7/13, 7/15, 7/20, 7/30 MOA – Museum of Outdoor Arts
1000 Englewood Parkway Suite 2-230 Englewood 80110
MOA offers indoor galleries, studios and special events and programs. http://www.moaonline.org/HOME/tabid/36/Default.aspx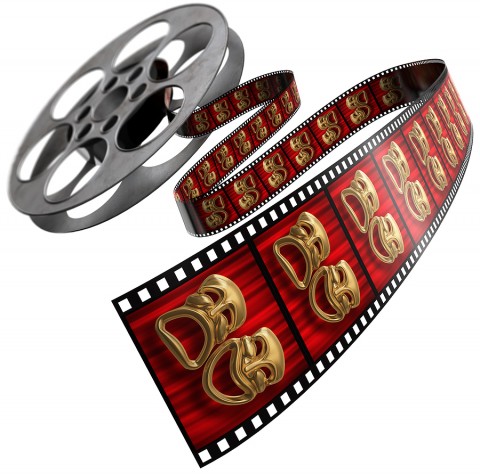 7/11, 7/18, 7/25 7pm Monday Movie Madness at Infinity Park
Presented By: Infinity Park Event Center, Stadium, 4599 E. Tennessee Avenue, Glendale 80246
Summer means free movies on the big screen at Infinity Park. Infinity Park's gate opens at 7pm and the movie
7/11 "Mamma Mia"
7/18 "Goonies"
7/25 "Mrs. Doubtfire"
8/8 "Aladdin"
7/12 Chatfield Farms
8500 W. Deer Creek Canyon Rd., Littleton 80128
7/13, 7/27 5 – 9pm Evergreen Lake Summer Concert Series
Lake House at Evergreen Lake
7/13 Hosty Duo
7/27 Jake Worthington
8/10 Gipsy Moon
8/24 Tunisia
7/13, 7/27 Streets of SouthGlenn Hosts Free Summer Concerts
Streets at SouthGlenn, S. University blvd. & Arapahoe Rd.
7/13 The Long Run
7/27 Margarita Bros. Band
8/10 That Eighties Band
8/24 FACE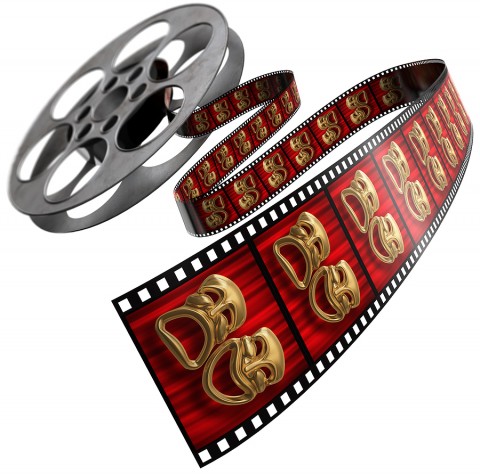 7/13 7pm Aspen Grove's Free Family Film Night
Aspen Grove, 731 S. Santa Fe Dr., Littleton
7/13 The LEGO movie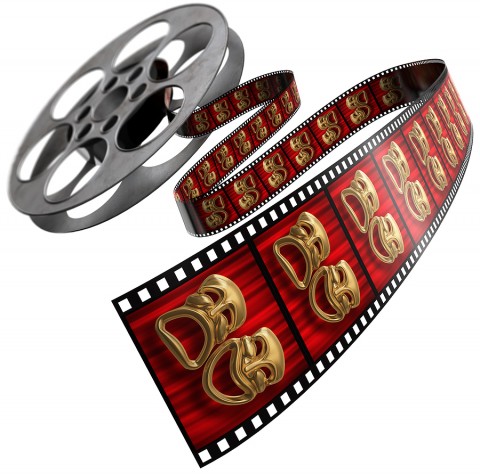 7/29, 8/26 7pm Wheat Ridge's Friday Night Live Outdoor Movie Series
The Green, 7101 W. 38th Ave, Wheat Ridge 80033
7/29 Finding Nemo
8/26 PeeWee's Big Adventure
7/14, 7/20, 7/26 Aurora History Museum
15051 E. Alameda Parkway Aurora, Colorado 80012 (map)
The only public, FREE museum in Aurora, Colorado, the Aurora History Museum is a community-based cultural center featuring changing history, natural history, culture, fine and decorative arts exhibits and programs. https://www.auroragov.org/ThingsToDo/ArtsandCulture/Museum/index.htm
7/14 6:30 – 8:30pm Music in the Meadows-FUNKIPHINO
Butterfield Park – 3952 Butterfield Crossing Drive, Castle Rock 80109
Parking Information: Street parking will be available as well as the Butterfield Park parking lot, the Meadow View Elementary School parking lot, and the Castle View High School parking lot. The Castle View High School parking lot will feature a free shuttle that runs from 5:45 pm until 9:00 pm
Funkiphino is a 12 member high-energy funk band infused with explosive horn lines, old-school Hammond organ sounds, and pumpin' bass with their intoxicating vocals and slammin' harmonies. Funkiphino recently performed at the Broncos Super Bowl Parade and has been named Best Funk Band from Westword Magazine and Marquee Magazine. This is a performance you definitely don't want to miss!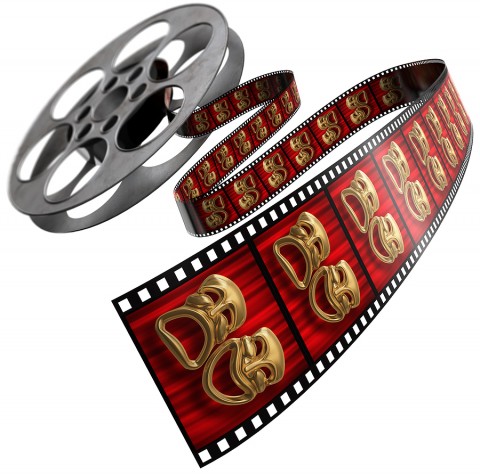 7/15 7pm Movies in the Park – The Good Dinosaur
Countryside Ballfields,10510 Oak st.
Enjoy watching the movie on a large screen under the stars. Food vendors and fun pre-movie activities begin at 7 p.m. and the movie begins at dusk. Food available for purchase or bring a picnic. Bring a lawn chair or blanket. Movies presented by City of Westminster and Partner Colorado Credit Union.
7/16 10am – 6pm Lavender Festival
Chatfield Farms 8500 Deer Creek Canyon Road, Littleton, CO 80128
Lavender Festival is a new event that celebrates the Lavender Garden at Chatfield Farms. The garden was planted in 2015 and has more than 800 lavender plants, creating a gorgeus backdrop for this family-friendly event.
Lavender products made by local growers and artisans are available for purchase.
Buy tickets for hayrides, barrel train rides, face painting and more.
Enjoy a variety of food, dessert and drink vendors.
Educational programs on lavender and related topics are available for an additional charge. Seats are limited and advance registration is highly recommended.
7/16 7:30pm Season Preview – Brett Mitchell, conductor
Boetcher Concert Hall
Can't wait for the next season to begin? You don't have to at this special preview of select works on the 2016/17 season lineup! We'll take you through a few of the works that will define the next year for your Colorado Symphony and show you why our motto for the season is "We are entertainment!"
Admission is free, but tickets are required for admission. Tickets are available, in person, at the Boettcher Concert Hall Box Office. All seating is general admission and a ticket does not guarantee a seat.
R. STRAUSS Introduction from Also sprach Zarathustra
J. STRAUSS "On the Beautiful Blue Danube"
WILLIAMS Raiders March from Raiders of the Lost Ark
RIMSKY-KORSAKOV "The Kalendar Prince" from Scheherazade
BEETHOVEN Symphony No. 7
IV. Allegro con brio
BERNSTEIN Overture from Candide
BRAHMS Symphony No. 1
III. Un poco allegretto e grazioso
STRAVINSKY "Russian Dance" from Petrushka (1947)
ANDERSON "Fiddle-Faddle"
PROKOFIEV Excerpt from Peter and the Wolf
TCHAIKOVSKY Symphony No. 4
IV. Finale: Allegro con fuoco
7/16, 7/17 9:30am Denver Sloan's Lake Art & Music Festival
Presented By: Colorado Event Design, Sheridan Blvd & W 17th Ave, Denver 80219
Something special for all ages, juried national fine artists, live music, creation station, face painting. On the shores of Sloan's Lake, a 177 acre scenic recreation lake, on the south side.
7/16, 7/17 10am Pearl Street Arts Fest
Presented By: Downtown Boulder, 1942 Broadway St #301, Boulder, CO 80302
Pearl Street Arts Fest is a juried celebration of visual arts celebrating photography, sculpture, upcycled art and much more.
Event features artists from around the country; children's art activities; live interactive performances – and much, much more!
Festival Hours: Saturday, July 16th: 10 am – 7 pm Sunday, July 17th: 10 am – 5 pm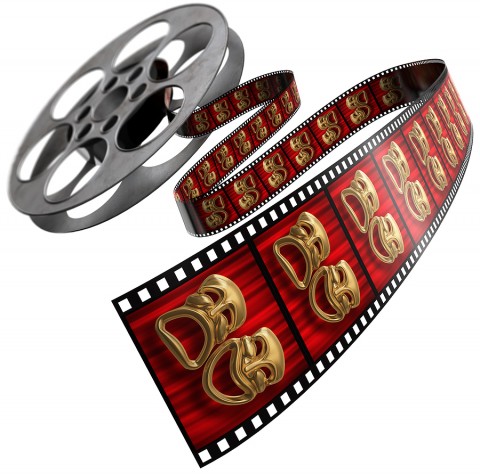 7/22 6pm Inside Out – Movie In The Park
Presented By: Athmar Park Neighborhood Association, 850 S. Bryant St., Denver 80219
The Athmar Park Neighborhood Association (APNA) is excited to announce the Third Annual APNA Movies in the Park series, a free summer activity for families and friends. During three evenings in the summer, APNA will set up the big screen in Huston Lake Park and invite the community to come shop the on-site vendors and enjoy great films under the stars.
All vendor activities will begin at 6PM and the movies will begin at dusk and are located on the western side of the park.
7/23 10am – 8pm Denver International Festival
Civic Center Park, 101 W. 14th Ave., Denver 80202
The Mile High City is home to more than 2 million Denverites representing hundreds of countries and cultures from around the world. The Denver International Festival is a celebration of the best traditional food, music and art from our own backyard. Come dance, eat, drink and play and in the heart of Denver at Civic Center Park.
Join us for the first annual Denver International Festival!
7/23 Latin Festival
Irving St. Library and Park, 7392 Irving St.
Starting time: 12:00 pm
Ending time: 8:00 pm
Celebrate the Latino culture, music and cuisine. Music includes salsa, merengue, bachata, regional Mexican, Rock and Pop en Espanol and an amazing Cuban/Latin jazz fusion. Food trucks offer selections from Mexico, Peru, Cuba, Colombia, Venezuela and Argentina. For information call 303-308-9486.
7/23 5:30 – 6:30pm Nature's Educators Series: Creatures of the Night
Standley Lake
Nocturnal and crepuscular animals have different features and behaviors to help them be active at night. For this popular program, we will learn about snakes, bats, owls, insects, and other creatures that are active at night. We will bring an owl and a few other creepy-crawly critters to help show off their amazing adaptations! In this program, we will dive into the characteristics that define raptors and why they are important to our ecosystems. Audiences will discover the various types of birds of prey found all over the world, what it takes to care for a bird of prey, and learn how Nature's Educators is permitted to keep raptors. Three to four of our ambassadors will be present based on length. The audience will learn about their personal histories, anatomy, hunting strategies, and habitats. All ages must register for this class. Park day entrance fee or pass required. All ages. Free! Class is limited to 50 spaces.
7/26, 8/2 Denver Botanic Gardens
1007 York Street, Denver 80206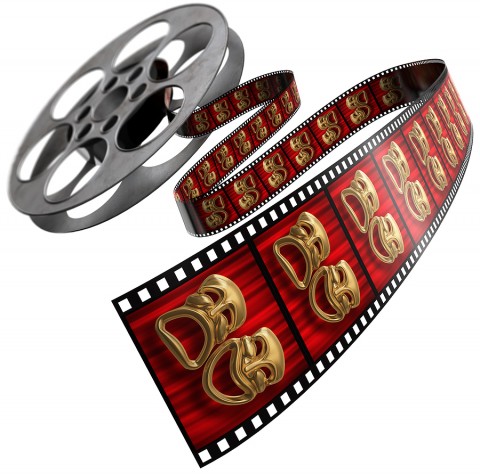 7/28 7 – 10:30pm Spanish Movie in the Park
Westminster Station, 69th Ave. and Grove St. ring a blanket or lawn chair and enjoy a movie with Spanish subtitles. Pre-movies activities start at 7 p.m. and the movie starts at dusk. For information call 303-308-9486.
7/28 – 7/31  Denver Underground Music Showcase
The Underground Music Showcase is the perfect place to witness Colorado and The Mile High City's exploding music scene. The Denver Post hosts this annual bonanza in Denver's Broadway neighborhood. Every space viable for an intimate jam session opens its doors for music-lovers looking to discover the next Billboard-topping band.
7/30 – 8/7 Denver Days 2016
Presented By: City and County of Denver
Denver Days is an initiative during the first week of August that encourages neighbors to get to know their neighbors by hosting block parties, picnics, and service projects.
7/30 6 – 10pm Westminster Station Celebration and Retro Carnival
Westminster Station, 3200 Westminster Station Drive
July 30 – A party to celebrate the new station will take place on Saturday, July 30, from 6-10 p.m. at the Westminster Station. The celebration will include a free concert, food, vendors, 25 cent carnival games, 5 cent candy, face painting, beer garden, fireworks and free train rides on all RTD lines all day! www.WestminsterStation.us
7/30 6 – 10pm Westminster Station Celebration and Retro Carnival
Westminster Station, 3200 Westminster Station Drive
A party to celebrate the new station will take place on Saturday, July 30, from 6-10 p.m. at the Westminster Station. The celebration will include a free concert, food, vendors, 25 cent carnival games, 5 cent candy, face painting, beer garden, fireworks and free train rides on all RTD lines all day! www.WestminsterStation.us
7/30, 7/31 16th Annual Colorado Dragon Boat Festival
Sloans Lake
7/30, 7/31 Buffalo Bill Days
Golden 80401
7/30, 7/31 Elevation Celebration
Conifer
8/2 5 – 8pm 18th Annual National Night Out
Join your neighbors for a fun, family event that brings citizens and law enforcement together in a partnership to form a stronger and safer community. National Night Out is designed to heighten crime and drug prevention awareness and generate discussion, education, support and participation in crime prevention efforts.