February 2017
1/28 – 2/5 Snow Sculpture Viewing Week
Breckenridge
2/2 Groundhog Day
2/2, 2/12, 2/13 Denver Zoo
2300 Steele St. Denver 80205
2/3, 2/20, 2/17, 2/24 5 – 8pm Clyfford Still Museum
Clyfford Still Museum, 1250 Bannock St, Denver 80204
In appreciation of the citizens who support the Scientific and Cultural Facilities District (SCFD), and in the spirit of community engagement, the Clyfford Still Museum offers free admission on select days throughout the year. Free every Friday from 5 to 8 p.m. (excluding April 22, 2016)
2/3 First Friday Art Walks
First Friday Art Walk – Opening Reception for Why Not Niwot? 2016
5:00pm-8:30pm
Niwot, CO
Join us for our First Friday Art Walk, kicking off the People's Choice voting for Why Not Niwot? 2016
Voting begins on the 6th and continues through May 30th
Why Not Niwot? is an art exhibition celebrating the uniqueness of Niwot
See more at: http://niwot.com/events/first-friday-art-walk-2#sthash.BfydYKs8.dpuf
Art District on Santa Fe – Artify Your Brain. See, taste and feel the energy that is Denver's Art District on Santa Fe
Belmar Block 7 Art District – Block 7 will feature four artist–owned working studios, a photographic school and a gallery showcasing a wide range of artwork by local artists. (Located in the Belmar City Center in Lakewood.)
Golden Triangle Museum District – Meet the artists, see new exhibitions, shop for local art and get inspired at the galleries open on First Friday. The neighborhood is also home to the Denver Art Museum, Clyfford Still Museum, Kirkland Museum, Denver Firefighters Museum and the Byers–Evans House Museum with Plein Air art on display.
Navajo Street Art District – Stroll the district tucked away in the Lower Highlands area of Denver, home to amazing galleries, great performance art and ample parking. Join us for Day of the Dead celebrations. It's truly one of the best little Art Districts in town to experience art!
Old South Gaylord & South Pearl – Take time to visit these two neighborhoods south of downtown Denver; both are home to many artist's studios and galleries, along with one–of–a–kind shops and restaurants.
2/4 Denver Art Museum
100 W 14th Ave Pkwy, Denver 80204
Descriptionhttp://www.denverartmuseum.org/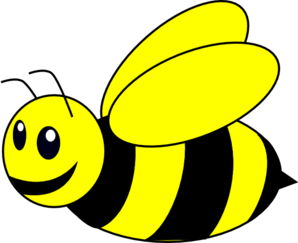 2/4 1 – 2:30pm The Bees Knees
Standley Lake Regional Park
Do they really have knees? Find out and discover the sweet benefits of raising honeybees with beekeeper, Greg, from Dakota Bees. Learn all about natures little buzzing secret and discover their importance to us! Park entrance fee required. Registration required.
For further information please contact Sully Tun Ake303-658-2790
2/5 Super Bowl
2/5 Denver Museum of Miatures, Dolls, and Toys Community Day
1880 Gaylord
St, Denver 80206
$1 suggested
2/7 4- 8pm Children's Museum of Denver at Marsico Campus
Children's Museum of Denver at Marsico Campus, 2121 Children's Museum Dr, Denver 80211
First Tuesday night of every month from 4-8 pm Target is committed to giving back to the communities where their guests and team members live and work. Through their generous sponsorship of the Children's Museum of Denver at Marsico Campus, families can play for FREE the first Tuesday of each month from 4 – 8 pm.
2/7 Denver Botanic Gardens Chatfield
8500 W. Deer Creek Canyon Rd. Littleton 80128
12/8 Aurora History Museum
15051 E. Alameda Parkway Aurora 80012
The only public, FREE museum in Aurora, Colorado, the Aurora History Museum is a community-based cultural center featuring changing history, natural history, culture, fine and decorative arts exhibits and programs. Tuesday—Friday, 9am—4pm https://www.auroragov.org/ThingsToDo/ArtsandCulture/Museum/index.htm
2/10 12 noon – 4pm Four Mile Historic Park
715 S Forest St Denver 80246
Take a tour of the Four Mile House Museum, check out historic demonstrations, explore our 12-acre grounds, sample a treat from our summer kitchen, and greet our farm animals. Admission is free thanks to the support provided by your Scientific & Cultural Facilities District. Tours are at 12:30, 1:30, and 2:30pm and are first come, first served. We'll be offering our Hay Bales & Tall Tales story time from 12:00-1:00 pm.
2
/10 – 2/12 5 – 10pm Loveland Fire and Ice Festival
Loveland Visitors Center, 4th Street and Garfield Avenue, Loveland 80537
It's time to experience how the Nation's Sweetheart City, celebrates Valentine's Day. Join us Feb. 10-12 in Loveland, Colorado for the Loveland Fire and Ice Festival – the largest Valentine's Day celebration in the nation – where fire, ice, entertainment and fun collide. The heart of downtown comes alive for three full days and nights of fun featuring an explosive fireworks show with music and lights, ice sculpting, fire performances and more. The magic of Valentine's Day is in Loveland.
Festival attendees can expect to enjoy:
• Live, free music and performances throughout the event
• Nightly fireworks
• Ice sculpting competition: come watch and meet nationally renowned ice sculpting teams. Once complete, see the ice masterpieces lit up with colorful, festive lights.
• The Family Fair – a mini carnival with a carousel, games and more
• Our Heroes Vehicle Showcase featuring a collection of vintage firetrucks and first responder vehicles
• Romantic carriage rides
• The Marketplace – a place to experience artisan businesses and shop local
• A Food Truck Food Court – a place to refuel and recharge with a unique variety food options
• Brewing and Distilling Arts – featuring local brewers and distillers such as: Crow Hop, Grimm Brothers Brewhouse, Loveland Aleworks, Big Beaver Brewing Company and more.  Loveland's Fire & Ice Festival was inspired by Disneyland's Main Street USA light and fireworks show as well as Montréal En Lumière and is unlike any other Valentine's Day event you will experience. Presented by Visit Loveland and Blazen Illuminations, LLC, this event is free and open to the public.
2/11 Denver Firefighters Museum – Burn Awareness
Denver Firefighters Museum, 1326 Tremont Pl, Denver 80204

2/11 9 – 11am Winter Community Hike Event Details
Apex Field House , 5724 Oak Street, Arvada, CO
Join Arvada community volunteer Mark McGoff for these hikes on Arvada trails. Each hike is approximately four miles. Start time is 9 a.m. and end time is approximately 11 a.m. Dress for the weather, bring some water, and enjoy the friendship of fellow hikers. Because of group size, these hikes are not suited for dogs. Saturday, February 11, 2017. Depart from Apex Field House (5724 Oak Street). We will hike west to Van Bibber Creek Open Space Park and return via the same route. We will go through Lutz Sports Complex, Stenger Sports Complex, and Skyline Park. For each hike you are invited to bring a food item for donation to Arvada Community Food Bank
2/12 12noon – 3pm 2017 Evergreen Lake Plunge
The Evergreen Lake Plunge, which was postponed from its original New Year's Day date due to poor ice conditions, has been rescheduled for Saturday, Feb. 12, 2017.
At high noon on Feb. 12 at Evergreen Lake, people will jump into the inviting waters of Evergreen Lake for a winter plunge to benefit several local charities, including Evergreen Park & Rec District's Special Needs Programs and Drive Smart. Several local personalities also plan to plunge into the icy waters.
The event is a partnership with Drive Smart, Evergreen Fire/Rescue and the Jeffco Sheriff's Office. A 10-by-10-foot hole will be cut in the ice and equipped with a platform, ladder and Evergreen Fire Rescue water personnel to ensure everyone's safety.
Registration is $35 in advance and $45 at the door. Sign up online at drive-smart.org!
Too chicken to plunge but want to support someone who isn't? You can sponsor that friend, boss or enemy and watch those wild, wooly characters jump in! Make a donation to an Evergreen Lake Plunger.
http://drive-smart.org!
2/12 Lincoln's Birthday
2/12 12noon – 3:30pm Boulder Chorale Chamber Singers Go to the Library
Canyon Theater and Gallery, 9th Street and Canyon Boulevard, Canyon Blvd, Boulder 80302,
Join the Boulder Chorale Chamber Singers on a trip through worlds and time as we explore music from the Medieval and Baroque eras through the modern music of Meredith Monk and Paul McCartney. http://boulderchorale.org/boulder-chamber-chorale-goes-to-the-library/
2/12 3 – 5pm An Animal's Carnival: A Family Program of the Aurora Symphony Orchestra
12095 E. Montview Blvd. Aurora 80010
Introduce your children to the joy of music with our traditional Children's Concerts, featuring a program entitled "An Animal's Carnival" with fun and exciting music related to animals. Designed as a first-time concert experience, the Aurora Symphony Children's and Family Concerts give to our little audience members 45 minutes of music, stories and great entertainment, including instrument petting-zoo, face painting, balloon animals and exciting special guests!
This musical adventure is designed for youngsters and grown-ups alike, bringing musical concepts to life through the magic of the orchestral sounds.
http://www.aurorasymphony.org
2/14 Valentines Day
2/14 11am – 2pm Valentine's at the Mansion
Highlands Ranch Mansion, 9950 E. Gateway Dr. Highlands Ranch 80126
Treat yourself to a little fun this Valentine's Day at the beautiful Highlands Ranch Mansion. Guests can enjoy music, dancing, complimentary coffee, tea, sweet treats and tours of the historic home. Bring your sweetheart, come with a group of friends or bring your kids and treat yourself to a morning of fun. All ages are welcome. Feel free to stay a little or awhile at this annual Valentine's event.
2/17 10am – 2pm Colorado Springs Fine Arts Center
30 W. Dale St. Colorado Springs
Museum Free Days are just that, an opportunity for the public to enjoy our galleries free of charge. Museum Free Days are offered the third Friday of each month with artist demonstrations from 10a to 2p in the Smith Family Gallery.
2/18 9:30am A Look at the Hillbilly Culture from the Inside Out
Lakewood Meridian, 10695 W. 17th Ave. Lakewood 80215
Hillbilly Elegy: A Memoir of a Family and Culture in Crisis by J.D. Vance will be the February read of the month for the Jeffco League of Women Voters nonfiction book club. Vance writes, "Poverty is the family tradition," and then includes the reader in a compassionate, discerning analysis of the white underclass. Loyalty and love, violence, verbal abuse and instability are different sides of this culture.
2/20 Presidents Day
2/20 Washington's Birthday
2/20 National Parks
All national parks are free on Presidents Day
2/20 Denver Botanic Gardens
1007 York Street, Denver 80206
2/22 7pm After Hours – 60 Minutes in Space
Denver Museum of Nature & Science, 2001 Colorado Blvd. Denver 80205
Go "behind the stories" in space science, using the best images and animation available, to help understand new developments. Seating is limited to first come, first served. Please use the Evening entrance on the west side of the Museum.
http://www.dmns.org/learn/adults/after-hours/60-minutes-in-space-february-22/
2/24 5 – 8pm Name: Last Friday Gallery Walk
Evergreen Gallery, Shadow Mountain Gallery, Main Street Gallery http://www.evergreenarts.org
2/24 – 2/26 DGMG Jewelry Gem & Mineral Show
Friday: 10 a.m. – 6 p.m.
Saturday: 10 a.m. – 6 p.m.
Sunday: 10 a.m. – 5 p.m.
Jefferson County Farigrounds, 15200 W. 6th Ave. Golden 80401
Gems, Minerals, Fossils, Geodes, Jewelry
Gem Cutting Demonstrations
Grab Bags and Door Prizes
Mineral Displays
Educational and Entertaining
2/25 9:30 – 10:30 am CU Wizards
University of Colorado, Boulder
http://www.colorado.edu/cuwizards/schedule
2/25 10 – 11:30am Social Security and Income Planning
1st Bank of Belmar, 550 S Wadsworth Blvd Lakewood CO, 80226
NEW SOCIAL SECURITY LAW- what's changed with spousal benefits?
Critical questions to ask the Social Security Office at your appointment
Avoid the most common filing mistakes
Increase lifetime benefits by tens of thousands of dollars
Strategies to reduce Social Security taxes
How to maximize ex, current and deceased spousal benefits
Retirement income sources: pros and cons
How to make retirement income last
Income planning strategies for today's volatile market
Q and A opportunity with Social Security expert
RSVP 720-287-5880
2/25 11am – 1pm Black American West Museum
Black American West Museum 3091 California St., Denver
How does the BAWM & HC stay relevant and contributes to the success of the African American community locally and regionally
2/25 Saturday, February 25, 2017 Winterfest
Meyer Ranch Open Space, Conifer
Snowtubing Competition / Snowman Carving Competition / Beer Crawl
Registration opens at 10:00a. Please park at Aspen Park Village and take the Harmony Hills shuttle van to the park. Event parking is not available onsite. Awards Ceremony will be at 12:30p at Aspen Park Village featuring our Mt. Lugo Luge traveling trophy and medals for 1st, 2nd & 3rd place of Fastest, Best Aerial Dismount & Best Costume (awards will be given for both family & team competitions).
Our annual Craft Brew Crawl sponsored by Marketing Type Guys Type Guys is back! What is a crawl brew crawl? Join your favorite local craft breweries for a unique beer tasting hosted inside participating businesses in the Aspen Park Village on Saturday, February 25th from noon to 4p. Beer tasting is $15 and includes a souvenir glass. Vote on your favorite for Conifer's Favorite Craft Beer. Enjoy food, live music, snowman carving games and more!
2/26 The Buffalo Bill Museum and Grave
The Buffalo Bill Museum and Grave, 987 1/2 Lookout Mountain Rd, Golden 80401
Buffalo Bill's birthday
2/27 Denver Museum of Nature and Science
2001 Colorado Blvd. Denver 80205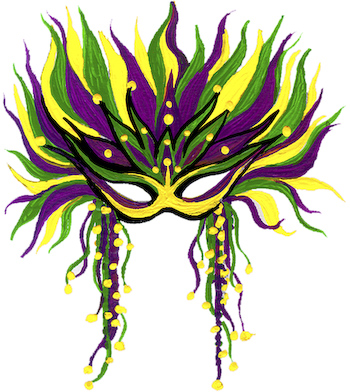 2/28 Mardi Gras
2/28 10am 2017 Burton US Open Snowboarding ChampionshipVail Cascade 1300 Westhaven Dr., Vail
The 2017 Burton US Open Snowboarding Championships return to Vail Mountain February 28 – March 4, 2017 bringing with them the best snowboarders in the world competing to win the most prestigious Halfpipe and Slopestyle titles in snowboarding.
10am – 8pm Audio Tour of Denver
Take an audio tour right on your smartphone to learn about the history and architecture of Denver. Developed by AARP Colorado, the audio tour takes users on 20 points of interest, including The Molly Brown House, Governor's Mansion, Capitol Hill and Denver Art Museum.
To access the tour, download the free Geotourist app on the Apple iTunes and Google Play app stores. The GPS-led app will guide you from site-to-site and play each site's audio automatically upon arrival. You will be able to take the tour at your own pace and time, in any order.